Introduction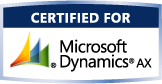 Microsoft Dynamics AX is a comprehensive business management solution for mid-sized and larger organizations that works like and with familiar Microsoft software to help your people improve productivity. Microsoft Dynamics AX is built to make it easy to do business across locations and countries by consolidating and standardizing processes, providing visibility across your organization, and help in simplifying compliance. With Microsoft Dynamics AX, you can be confident your business management solution is, and will continue to be, relevant to the needs of your people and the demands of your industry and business.
For more information about Microsoft Dynamics AX: Microsoft

Features & Capabilities
- Business Intelligence and Reporting.
- Collaboration.
- Financial Management.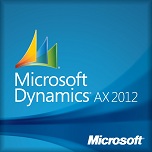 - Production.
- Human Resource Management.
- Project Accounting.
- Sales and Marketing.
- Service Management.
- Supply Chain Management.
For more information about Microsoft Dynamics AX Features & Capabilities, please click: Microsoft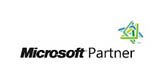 ---
CompactSoft & Microsoft Dynamics AX :
Seeking to target enterprise customers seeking state of the art technology and highest innovation, CompactSoft has elected Microsoft Dynamics AX to be its companion to achieve this target. With the latest applied technology and innovation provided by Microsoft in the Business Solutions products (Microsoft Dynamics), combined with CompactSoft implementation and industry expertise, CompactSoft was able to provide its customers with the latest business software solutions. With the power and expertise of CompactSoft in business software development, CompactSoft was able to leverage the functionality of Microsoft Dynamics AX with CompactSoft integrated business software products, special solutions and Add-ons. Integrating CompactSoft software products and special purpose solutions with Microsoft Dynamics, and development of special solutions and vertical industry add-ons on the Microsoft Dynamics AX platform, resulted in providing our customers with Total Integrated Solutions that covers their business software requirements. Especially domestic (local) requirements that should be compliant with the Egyptian market working environment and legal laws regulations and laws.