introduction
CompactSoft Sales Portal, or, Online Web-based Ordering System is a special standalone system designed to allow your customers to place orders of your products and services, online via the company web site. It can also be integrated with CompactSoft ERP back office system.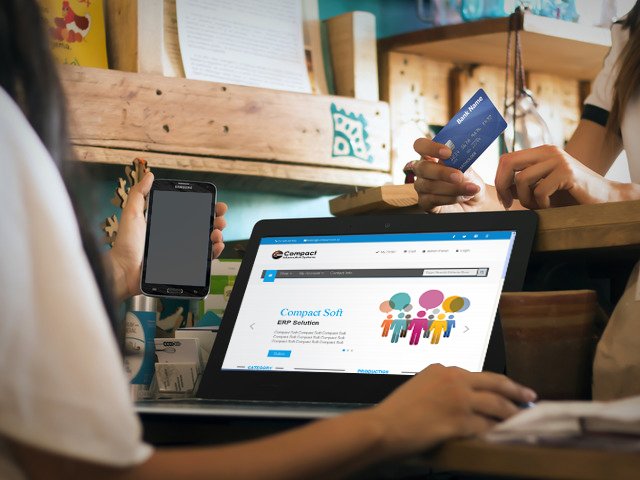 Benefits
• Expand sales channels via web presence.
• Publish your products and services through an online catalogue updated with the latest detailed product information.
• Allows your customers to directly place sales orders of your products and services online via creating orders on the internet.
• Enables customers to place precise orders in terms of item selection and quantity, thus minimizes errors in manual order taking.
• Minimize the time and effort exerted by sales representatives in responding to customer inquiries about products via publication of that information on your online catalogue.
• Allowing e-marketing of products and services on relevant sites with direct access to online catalog and order placement.
• Market your products to your customers via online offers, similar products sand product related information.
• Provide announcements to customers concerning latest news of your company products, services, terms, etc…
• Customers access the online ordering system anytime, from anywhere and using any device (PC, Laptop, Tablet, Mobile)
• The number of orders placed at any time is now not limited to the number of sales representatives.
• Queue based order placements and processing
• Accepts customer orders while the sales representatives are busy, or on day-offs
• Simplify customer order creation by providing access to frequently bought items
Features
• Customer View order status even when on the road
• You update order status even when on the road
• Send customer notifications on certain events like order status change, new items arrival, offers, etc.
Main Functions
• Customers view item information and photos online via the Online Catalogue
• Customers create orders online
• Update order status via Sales representatives
• Customers Check Order Status